Dashing through the Dough!
Event Navigation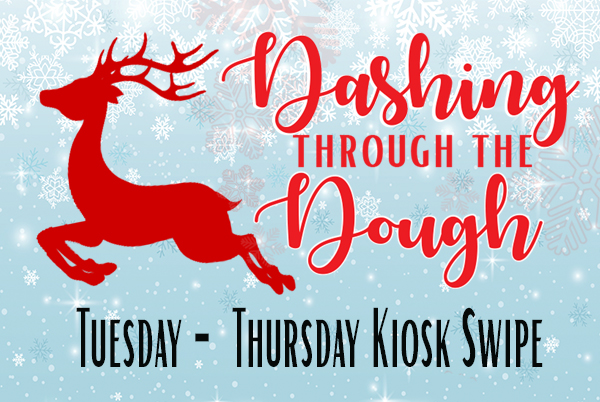 Tuesday – Thursday kiosk game beginning November 27th and ending on December 20th  6am – Midnight
Everyone with a MyParty Player's card can swipe at the kiosk to win Cash, FreePlay, food comps, point multipliers and more!
1 in 10 will win CASH!
Earn 250 points the previous day and get a BONUS swipe with Cash or FreePlay guaranteed!
Related Events