Food Drive
Event Navigation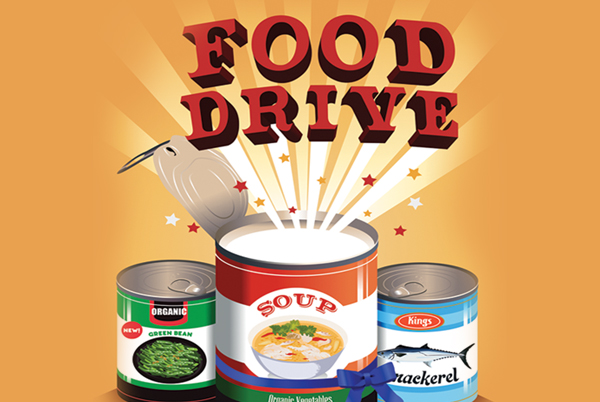 One CAN make a difference!
Beginning November 1st through December 29th, 2018
Bring 5 non-perishable items to the Guest Service Center a receive 1 SWIPE at the promotional kiosk for BONUS tickets into our Saturday drawings.  Bonus Tickets must be used for the month in which they are given.
Win up to 100 Bonus Tickets!  You may bring in 5 items daily for one free swipe daily.
Proceeds to benefit Hands of Hop in Reno, Nevada.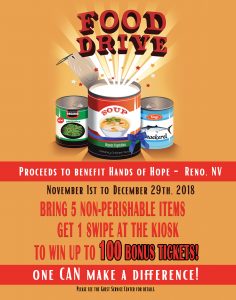 Related Events