Road Trip Gas Card Earn & Get!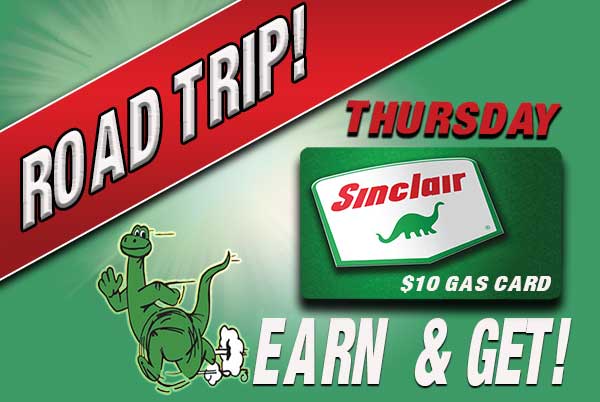 Earn 500 points on Thursdays in May to Get a $10 Sinclair Gas Card!  Swipe at the kiosk after points are earned to redeem.
Limit 2 per person each Thursday.  Gas Card valid at Gold Ranch Casino Sinclair Gas Station in Verdi, NV.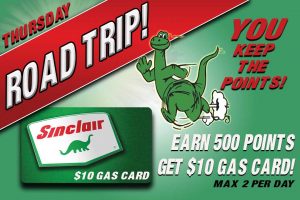 Related Events