Take It or Trade It!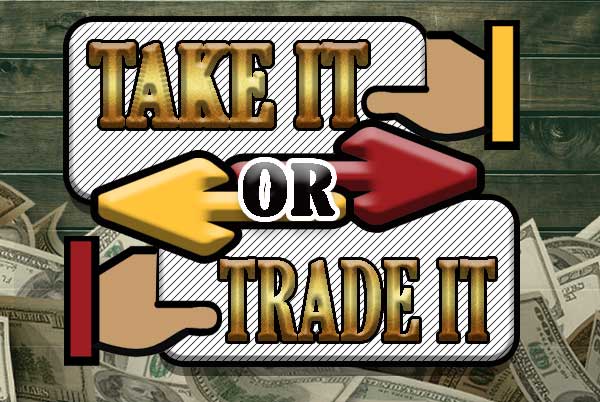 Friday, March 22nd, 5pm to 8pm
14 Winners!  2 Winners every 30 minutes.
Winners will get to choose a prize bag that will contain prizes ranging from $25 FreePlay to $250 CASH!
Each winner may choose to TRADE their prize bag for a different prize bag.  The prize in the 2nd prize bag will be their final prize.  The 1st prize bag will  be placed back into the prize pool.
To be eligible, patrons must have earned a minimum of 500 points in February.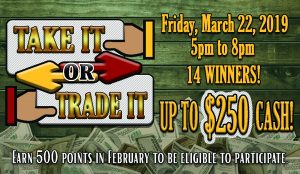 Related Events