WINNER TAKES ALL SATURDAY DRAWINGS
Event Navigation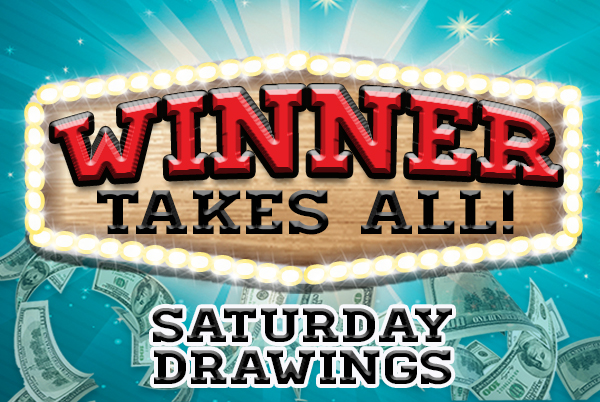 Take home some AWESOME prizes in our Winner Takes All drawings!
Each Saturday 5pm-8pm.  Names will be drawn every 20 minutes.  Those prizes that are not claimed will go to the Grand Finale at the end of each month!  FreePlay, Gift Cards, Autographed Footballs and a wide range of fun prizes await you!
Earn 1 ticket for every 50 points.  Earn 5X tickets on Wednesdays and 2X tickets on Saturday!
Grand Finales will take place on Saturday, October 27th and Saturday, November 24th.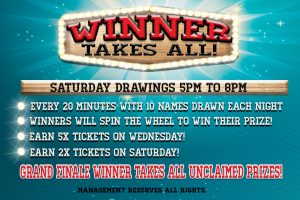 Related Events