Winner Takes All
Event Navigation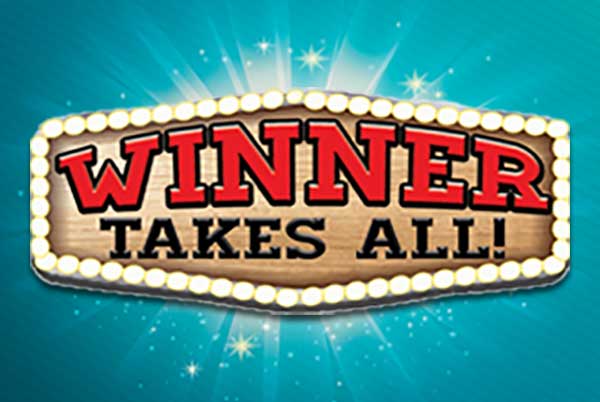 Will YOU be a winner?  Drawings will take place each Saturday in September every 20 minutes 5pm to 8pm.  That's a total of 10 WINNERS each Saturday!
Spin the wheel to see what prize you will get.  If  your name is called and you are not there, there will not be another name called for that time.  Instead, that prize will go to the last winner of the night, or as we like to call them – WINNER TAKES ALL!
Earn 1 ticket for every 50 points earned all week long.  Or Come in on Wednesday or Saturday and receive 5 tickets for every 50 points earned.
Related Events